Interested in being on the board? Send your resume here, a description of any committees you've been on in the past, and what you would like to see accomplished with LSU Denver.
SHANE LARISEY- PRESIDENT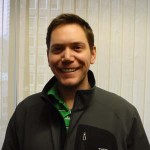 Shane was born and raised in Baton Rouge, LA where he attended Broadmoor High School from 1996 to 2000 and LSU from 2000 to 2006. Before high school, he attained the highest rank possible in the Boy Scouts of America when he became an Eagle Scout. In high school he started the Soccer program his freshman year and played football. At LSU Shane was a walk-on kicker for the football team and was heavily involved in the Delta Chi fraternity where he held multiple positions including Vice President, Region III Philanthropy Chairman, Associate Member Councellor, and Interfraternity Council Representative. Shane graduated in 2006 with a degree in Mechanical Engineering. After college he moved to Houston with Halliburton and spent the next couple of years moving between Oklahoma City and Houston before moving to Denver in October 2008 with Weatherford International.
COLETTE GAGNET SUTLEY- TREASURER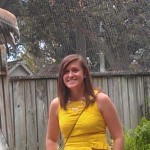 Colette graduated from LSU in 2006 with a Bachelor's degree of Science, Accounting, and received a Master's degree in Tax Accounting from a university that shall not be named (it resides in Tuscaloosa) in 2007. Born in Metairie, LA and raised in Daphne, AL, she has bled purple and gold since before she could walk. Colette has lived in the Denver metro area for the past six years. She has been married to her LSU sweetheart, Garrett since 2010. Immediately upon moving to Denver, she found the LSU Denver crowd and finally felt she found her little piece of Louisiana a mile high. Colette is a manager within the Strategic Federal Tax Services Practice at Grant Thornton, LLP, an international public accounting firm. She is currently a member of Denver's Association for Corporate Growth and a member of the Denver Botanic Gardens. In her spare time, she is on the Children's Outreach Committee of the Denver Junior League. She enjoys LSU sports and all the outdoor activities Colorado has to offer in addition to her insistent need to travel the world. Colette's goals for committee are to continue the Denver Chapter's growth and help Denver LSU fans get connected with each other.
SUZAN PATRICK- MEMBER AT LARGE 
Suzan attended LSU in the 1980's when Dalton Hilliard and Gary James were the big deals! She has been an LSU fan as long as she can remember. She grew up in Metairie and moved to Denver in 1997 with her two sons. She owns a successful meeting planning company and travels the country planning large corporate and non-profit events. Despite traveling as much as she does for work, her gypsy soul has her on the road for fun adventures too. She's always happy to get back to Baton Rouge on a Saturday night in the fall! LSU football is her passion but she loves to watch baseball and basketball games too! Suzan is the Mardi Gras Ball Chair and is excited to work with the rest of the board to grow the LSU Denver membership and hopefully become one of the largest/most active LSU groups in the country!
KATIE CRUMP- WEBMASTER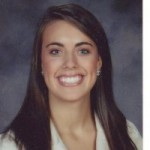 Katie was born in Baton Rouge, LA. She lived in Atlanta, GA for 12 years and then moved to Denver, CO in grade school with her family. After playing basketball for the University of Colorado, Colorado Springs for two years, she transferred to LSU for the remainder of school. Katie is a fourth generation to graduate from LSU. She was a member of Pi Beta Phi both at CU and LSU, where she held many different positions such as VP of Event Planning, VP of Panhellenic and VP of Communications. Katie graduated from LSU in 2013 and moved back to Denver, CO. She is currently working for mywedding.com in Castle Rock, CO and is extremely excited to be a part of LSU Denver! She is responsible for the website and the social media for LSU Denver. Any suggestions please send them to webmaster@lsudenver.com she would love to hear from you! GEAUX TIGERS!
DESTIN SIMS- SECRETARY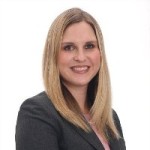 Destin grew up in Ponchatoula, Louisiana.  She graduated from LSU in 2003 and moved to New York for law school.  In 2007, Destin relocated to Denver, Colorado with her husband, who is also an LSU graduate. Destin lives and practices law on South Pearl Street in Denver. Destin is Secretary of the Board of Directors for LSU Alumni and chair of the Crawfish Boil Committee.